Follow us on Twitter

The key objectives of the
"Polymer Chemistry Research Group" (PCR)
within the Department of Organic and Macromolecular Chemistry in the
Faculty of Sciences of Ghent University
and part of the UGent Expertise Centre of Macromolecular Chemistry (CMaC) can be described as "design, characterization and application of tailor-made, functional polymer structures and new generations of sustainable polymer materials". For this research, I received in 2021 an ERC Advanced Grant from the European Research Council on the topic of circular thermosets.

Three types of research themes can be distinguished: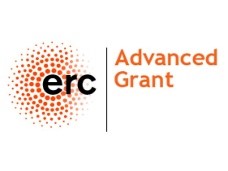 From polymer functionalization to absolute control
Dynamic and self-healing polymeric materials
Giving renewable polymers function(ality)
With our highly interdisciplinary approach, we are targeting novel polymer materials, for use in such areas as reprocessable thermosets and composites, reversible adhesives, self-healing polymers, sustainable coatings, informatics and recycling by a combination of fine control over the polymer chemistry and an in-depth characterization of the materials generated, in conjunction with numerous academic and corporate partners. Since 2020, our group participates to VITRIMAT, a European consortium workin on vitrimer materials.

A Business Developer, operating in the fields of our research, is strongly involved in the development of early-stage technologies and the set-up of long-standing interactions with corporate partners.
By its research activities and equipment facilities, the PCR-group has the intention to provide students and researchers with a broad scope of the design and understanding of the properties of polymeric materials.

We hope to welcome you one day to the
beautiful city of Ghent,
home of the spirit of Leo Baekeland.